Bounce house rental Northbrook, IL
The Wow Factor, your reliable party rental company, rents all kinds of stuff, including chairs, tables, tents, water slides, moonwalks, inflatables, and more. While we are specifically known for providing an excellent selection of bounce house rentals for birthday parties, you can also rent other inventory. Our offerings are perfect for various occasions, whether you just want a bounce house rental for a child's backyard birthday party or need furniture and tents for large events such as weddings or carnivals.

Even if your event is located at a park, gym, or indoor – we can accommodate that. Additionally, we do larger event rentals for businesses, schools, and carnival games. Give us a call if you need anything that would add a slide of fun to your event, such as water slides or moonwalks.
Bounce house rental in Northbrook, IL
In addition to providing excellent bounce house rentals in Northbrook, IL, our service offers a colossal catalog of inflatables for birthday parties and carnivals. So, if your kids are bored this year, why not consider The Wow Factor for your next rental so they can have a stunning party with their friends outside in the backyard.
At The Wow Factor, we have everything needed to throw unimaginable, once-in-a-lifetime events. Whether it's in your backyard or a huge corporate event, we supply the necessary party equipment and furniture, inclusive but not limited to tables, chairs, and tents. We want to make sure your event is an enjoyable, stress-free experience from start to finish.
Our comprehensive range of products, ranging from simple bounce houses to extravagant water slides and moonwalks, are available for rent in Northbrook, IL. Quality events, like the perfect party or wedding you are planning, need high-quality equipment; that's where we come in. The Wow Factor is dedicated to providing top-notch inventory to the Northbrook, IL area.
Over the years, The Wow Factor has been trusted by a multitude of clients for small to large events. So, whether you're throwing a simple backyard birthday party or a grand celebration, don't hesitate to hire us for your next event.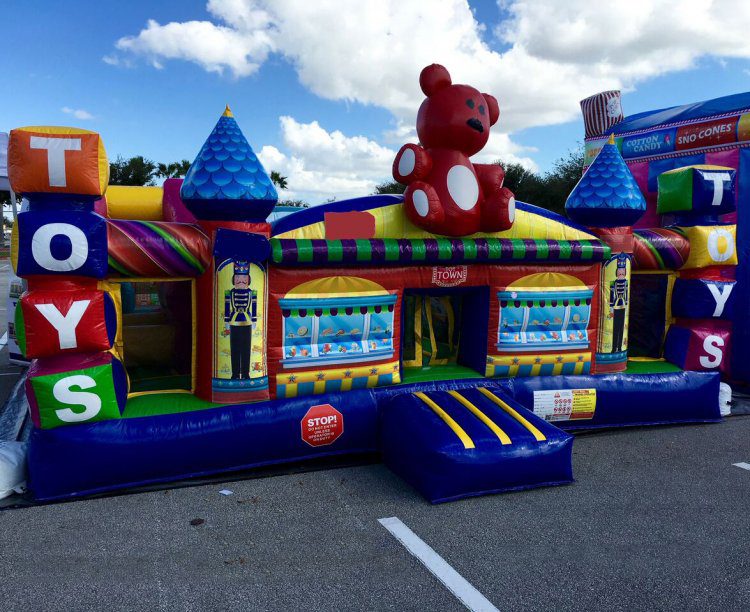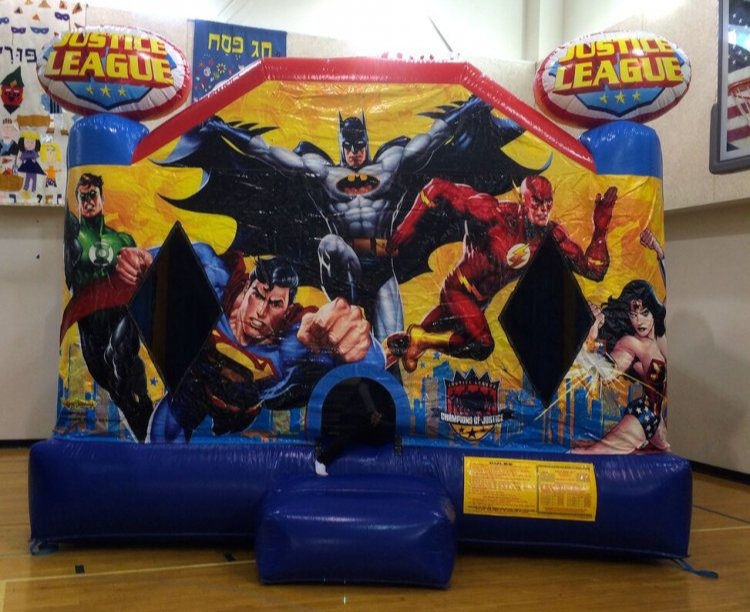 Your Trusted Provider for Bounce House Rental Northbrook, IL
The Wow Factor has been a trusted provider of high-quality bounce house rental services in Northbrook, IL, for several years. We extend our inventory to include any item you'd need for parties or weddings including tents, chairs, and carnival games. Let us make your next event a memorable one.
Extensive Selection for Your Bounce House Rental in Northbrook, IL
Looking for ways to make your children's party unforgettable? Look no further than The Wow Factor for the perfect bounce house, slide or water slide rentals in Northbrook, IL. We've got you covered.
An Enjoyable, Stress-Free Experience with our Bounce House Rental in Northbrook, IL
At The Wow Factor, we strive to ensure that everything in your event runs smoothly including supplying your choice of inflatables, tables, chairs, or tents, right at your doorstep. Choose The Wow Factor for your bounce house rental in Northbrook, IL, and focus on enjoying your event while we handle the rest. Contact us for more information.
Frequently Asked Question
What areas does The Wow Factor service for bounce house rentals?

We offer bounce house rentals in Northbrook, IL, and other nearby areas. Please call us for more information on our service areas.

What other items do you rent out apart from bounce houses?

In addition to bounce houses, we rent out various party equipment including tables, chairs, tents, water slides, moonwalks, inflatables, and even carnival games. We aim to be a one-stop solution for all your party rental needs.

Are your bounce houses and other equipment safe and clean?

Safety and cleanliness are our top priorities at The Wow Factor. All our bounce houses and party equipment are thoroughly cleaned and sanitized after every usage.

Does The Wow Factor cater to large events like corporate functions or carnivals?

Yes, we cater to events of all sizes, from small backyard parties to large corporate events and carnivals. We have the necessary inventory to meet the requirements of any event.

How long has The Wow Factor been providing bounce house rentals in Northbrook, IL?

The Wow Factor has been trusted by clients in Northbrook, IL, and nearby areas for several years. We have a long track record of successful events and satisfied customers.

What sets The Wow Factor apart from other party rental companies?

We're committed to providing high-quality, clean, and safe party rentals at competitive prices. Plus, we aim to make your event planning process as stress-free as possible. Our vast selection of party rentals and our commitment to customer service set us apart in the industry.

How can I book a bounce house or other rentals from The Wow Factor?

Simply give us a call! We're happy to discuss your needs, offer recommendations, and guide you through the rental process. We look forward to helping you make your event unforgettable!